Pay As You Go B2B Messaging and EDI™ Services 
Athena InfoTech provides smart and reliable solutions for business to business integration. Our B2B messaging services use the latest cloud technologies and standards that are designed to facilitate smooth and instant business transactions. With us, you are sure to enhance your business process management by automating the data exchange processes through BizTalk BAM with your trading partners. We are competent enough to handle information transactions between all types of systems, and across all network boundaries. BizTalk Adapters equips the users with the capability of sharing data between various computer systems, thereby aiding in B2B messaging. These include AS2 BizTalk and other standard adapters BizTalk Adapters for the Server.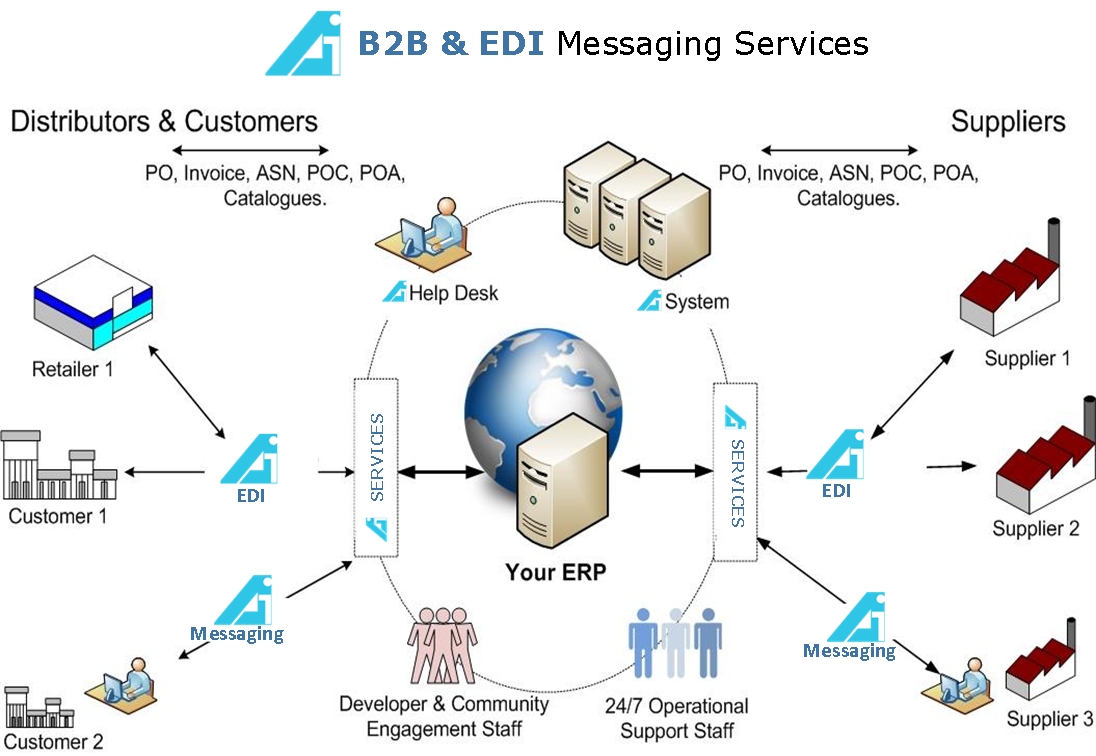 Here is how our Pay As You Go B2B Messaging™ services benefit you:
Our B2B messaging services allows you and all your trading partners to use our cutting-edge platform for exchanging files along with validating, translating, and transmitting them. The files will be exchanged in a format that is compatible with both the parties.
With our business integration services, you can either form your own trading community or trade electronically with suppliers, customers, distributors, freight companies and others.
Why choose Athena InfoTech
Whatever be the size and volume of your company or that of your partners', we are fully-equipped to meet each and every requirement across the globe, with full EDI.
We understand our clients' requirement well and therefore, offer customized services that will meet all your B2B messaging needs.
Apart from these services, we also help you to convince your trading partners, in case they are confused or reluctant to trade electronically.
Our services are 100 % reliable. This is because, before we operate, we prepare a foolproof setup that includes designing, building and testing you and your trading partners' communication "maps".
Our customer services are excellent. Should you face any issue, our professionally skilled operations, helpdesk, and BA staff will come to action immediately.
We use a variety of connection options including SMTP (email), FTP, SFTP, HTTP / HTTPS, AS2, MQ, etc.
We build for all types (SAP or JDE etc) and format (e.g. CSV or XML).
Why Choose a Hosted Solution
We recommend you to outsource your B2B services to competent service providers such as us rather than setting up your own in-house team to do this. This will help you to focus on your core business areas and leave the rest on us. Here are some of the obvious reasons why you must choose our hosted solutions.
No Software License cost
No Software Maintenance cost
No Hardware cost
Low monthly usage fees including all VAN services
Modern technology using State-of-the-Art Hardware
No burdens associated with IT purchases, maintenance costs, and upgrade issues.
No need to hire your own internal IT resource.
Fixed annual fees.